1989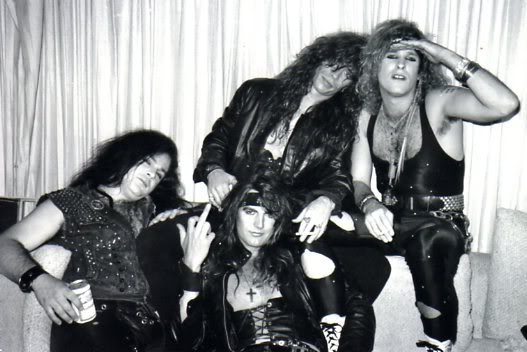 January 13, 1989
Anaheim, California
Jezebel's
Opening Act: Off Broadway
Archived: Video
SET LIST:
Organ Intro Tape
Welcome On the Night
Private Investigator
Take Me Away
Out On the Streets
Victory Without Pain
Hit the Road
1:45
Jumping Jack Flash
Wild Thing


This show was billed in a BAM Magazine ad as "The Final Chapter." Obviously, Punky knew the end was near for WITCH. That being said, the band continued to write new material, and they debuted one of those new songs on this night: "Private Investigator." Peter announced that "Take Me Away" was going to be featured on the soundtrack for a new movie entitled

Streets Of Metal

, set for release at the end of February. Nothing else is known about this film. Another unusual thing happened at this show. When the band came back onstage for the encore, Ronny was on drums, Peter on guitar, Punky on bass,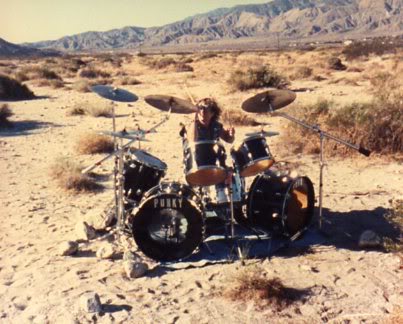 and Jim on vocals, which was the usual lineup for "Wild Thing." Instead, for the first and only time, they played the ROLLING STONES classic "Jumping Jack Flash," and then went on to finish the show with "Wild Thing."

Around this time WITCH went to the desert near Palm
Springs and shot a video for "Take Me Away." The video was intended to be featured
in the film

Streets Of Metal

. Unfortunately the movie was never released and the footage has never been seen. At left is Punky during filming. (photo courtesy Punky Peru)

March 10, 1989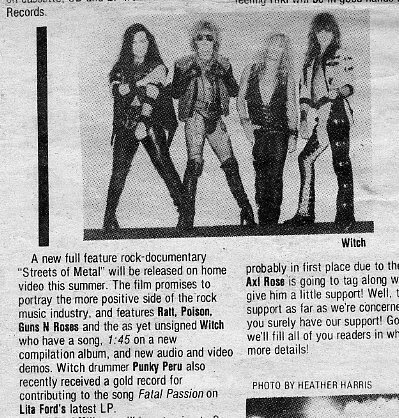 Anaheim, California
Jezebel's
Opening Act: Terriff
Archived: Video
SET LIST:
Organ Intro Tape
Welcome On the Night
Hit the Road
Out On the Streets
Take Me Away
Private Investigator
Don't Leave Me Lonely
AC/DC
1:45
Wild Thing


This was the first performance of the WITCH original "Don't Leave Me Lonely" (not to be confused with the ANGEL song of the same name), replacing "Victory Without Pain" as the ballad in their set. Originally written by Punky to be the ballad on Lita Ford's

Lita

album, "Don't Leave Me Lonely" was dropped when Lita and Ozzy recorded "If I Closed My Eyes Forever." Peter again mentions the film

Streets Of Metal,

now scheduled for release in June. Peter also mentions that "Take Me Away" is the theme song in a commercial for a clothing store called Metal Monsters, and that the commercial is currently running on MTV.
Around this time
WITCH entered Silver Cloud Recording Studios in Burbank and recorded "1:45" for inclusion on an L.A. metal
compilation
entitled

ROCK CLIMBERS

. Released on LP and cassette in early 1990 on Stingray Records, this release marks the last time WITCH recorded together or officially released anything under the WITCH name until 2008. Other bands of note on the record include SANCTUM, PIGMY LOVE CIRCUS, HAUNTED GARAGE, and fellow L.A. rock veterans A LA CARTE. According to the liner notes, "WITCH combined cobwebs, fire, and brimstone to bring to life their loud, crunching sound...inspiring lunatics world wide." For additional information on this release see the RECORDS/TAPES/CDS section. At left is the advertisement for the record in

BAM Magazine

.



March 14, 1989


North Hollywood, California
Powerstation Rehearsal Studios


This was a full-scale WITCH show with an audience, although it was a rehearsal studio. This was a showcase performance for Polygram Records, but nothing came of it for WITCH. Rikk Agnew from Fullerton punk pioneers THE ADOLESCENTS was in attendance.



March 24, 1989


Santa Fe Springs, California
Chexx
Opening Acts: Stark Raving Mad, In Color


March 29, 1989


Westminster, CA
The Marquee
Opening Acts: DV8, Battalion

The exact date of this show remained elusive for years, but was finally tracked down in December, 2015. A review of this show appeared in the May 12, 1989 issue of

LA ROCKER

newspaper.

April 13, 1989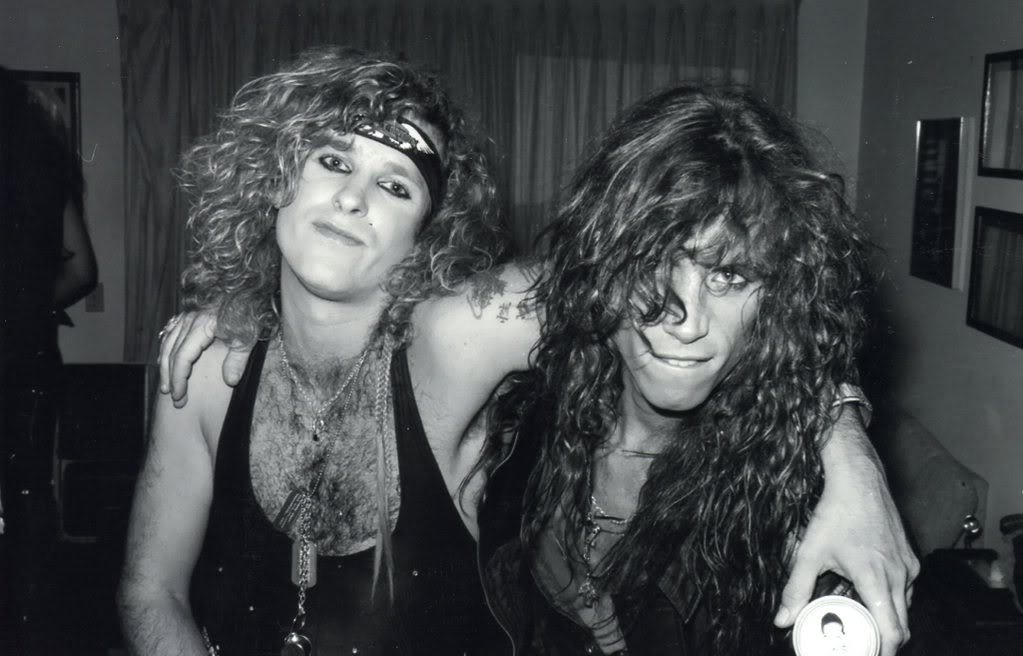 Anaheim, California
Jezebel's
Opening Act: 7th Shadow
Archived: Video
SET LIST:
Organ Intro Tape
Toys In the Attic
Hit the Road
Out On the Streets
Take Me Away
Private Investigator
Don't Leave Me Lonely
AC/DC
1:45
Wild Thing
Welcome On the Night


Although not advertised as such and not mentioned at all during the gig, this was the last WITCH show (not counting a partial reunion more than two years later.) After more than 100 shows, 6 years, 14 lineup changes, 2 E.P. vinyl releases, 34 original songs and 14 cover songs, this is the last time Punky Peru, Peter Wabitt, Ronny Too, and Jim Warmon performed live together. Punky was the only one who knew this was going to be the last show. After trying so hard for so long, and recently being rejected by Polygram and Atlantic, Punky felt it was pointless to keep WITCH going. The fact that no shows had been booked nor had any other WITCH business been planned following this show gave Peter, Jim, and Ronny reason to believe that this was the end. While the intro tape was rolling Jim asked Punky if this was the last gig. Punky responded, "First I've heard of it." That phrase was as old as the band, and was always used as a band member's way to deny just about anything. So when Jim heard those words, he knew it was over. After the set, and just before walking on stage for the encore, Peter said to Punky, "This is the last show, isn't it?" Punky finally relented and answered yes. Although known for being a highly theatrical band, this final performance was completely devoid of all theatrics: no pyro, no fog machines, not even Punky's light-up stairs on the drum riser. Punky just wanted to play the music. An hour before show time I photographed the band at Peter's apartment in Fullerton, and above is Peter and Punky at this final session.
**************************************************************
Although filmed earlier in the year, sometime around Summer, 1989, Punky appeared in a porno movie
entitled Rock n Roll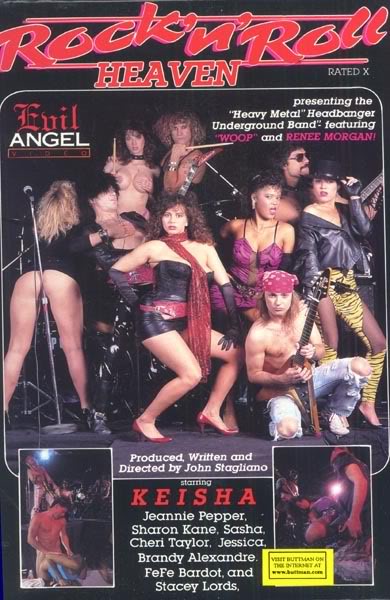 Heaven. He is featured on the box cover holding drum sticks and surrounded by porn stars. However, he doesn't appear in the sex scenes; instead, he is the drummer in the video's "house band," The Heavy Metal Headbanger Underground Band. Also in the band is ROUGH CUTT guitarist Chris Hager. Released by production company Evil Empire and directed by John Stagliano, the video starred Keisha, Sharon Kane,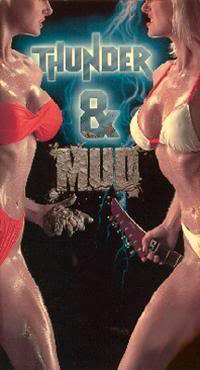 Randy Spears, Stacey Lords, Sasha, FeFe Bardot, Jeannie Pepper, and Cheri Taylor. It is currently out of print.
Around this same time, Punky was featured in a video entitled "HEAVY METAL THUNDER AND MUD." Directed by Penelope Spheeris, the concept for the video was an odd marriage of female mud wrestling and heavy metal musicians, the musicians being the "sponsors" or managers of the girls. But there had to be a prize for the winning mud wrestler, and the prize was Punky Peru! The video was hosted by Jessica Hahn, Tawn Mastrey, and Sam the Man.

Punky and Tawn flew to Moscow, Russia, to attend the Moscow Music and Peace Festival on August 12 and 13, 1989. Tawn covered the festival for the Westwood One Radio Network.

In September Punky auditioned for ALICE COOPER's band. He made it all the way to the final round of auditions but was ultimately cut because he did not have enough touring experience. But Alice did something for Punky that he had never done for any musician before: he hand-wrote Punky a letter of recommendation and gave him permission to use the letter as a press release.

Around this time Ronny auditioned for Blackie Lawless to be the new guitarist in WASP. The audition was held at a warehouse in Los Angeles, and Blackie sat in the back as each guitarist took his turn. Unfortunately Ronny didn't get the gig.

Later in 1989, Punky began playing with Chris Hager, bassist Sean McNabe, and BLACK N BLUE guitarist Jef "Woop" Warner, who also sang lead vocals. This band never performed live and quickly broke up. Chris and Jef carried on to form a band called WOOP AND THE COUNT.
In January, 1990, Mark Mason called Punky and asked if he'd like to play some shows with AMPAGE. Punky reunited with his old friend for five shows in San Francisco and Oakland.
In mid-1990, Punky once again teamed-up
with Ronny Too and formed a band called FIREWATER. This band included Billy Thomas on bass and Alex Leo on vocals. This lineup played numerous shows in California, particularly in
San Francisco. However, Punky was not happy with Leo's vocals, and he sought out another old friend, former SIN vocalist Art Deresh. With Art in the band, this new lineup changed their name to AWOL. In May of 1990, Punky, Ronny, and Billy taped a segment for inclusion on a radio show entitled "Tawn
Mastrey's Christmas Party." Broadcast in--of all
places--Japan on 79.5 NACK FM, the special included an interview with Ozzy Osbourne, WITCH's "1:45" from the

ROCK CLIMBERS

compilation album, an interview with AWOL, and their acoustic
performance of "The Last Goodnight" with Ronny on vocals. Oh yeah, the show also included a Japanese interpretor who translated everything the band said, bad words and all. By early 1991, AWOL was ready to start playing the L.A. club circuit.